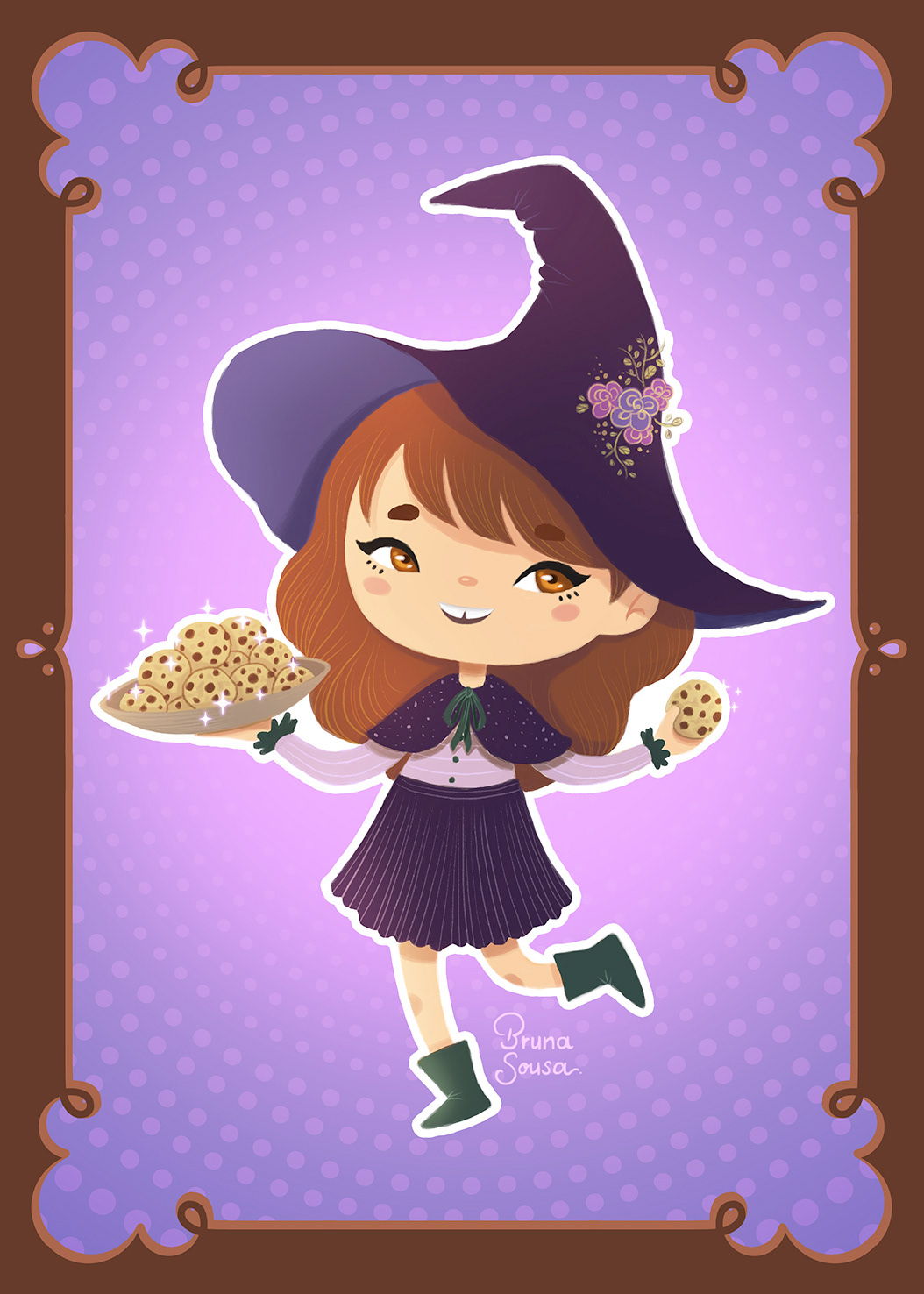 Eu e mais 18 artistas ilustramos uma coleção de cards para a collab Sweet Witches. Cada um com uma bruxinha representando algum doce. 
Eu ilustrei o card do cookie de chocolate.
I and others 18 artists illustrated a card's colletion for the collab Sweet Witches . Each card with a little witch representing some candy. 
I illustrated the card chocolate cookie.